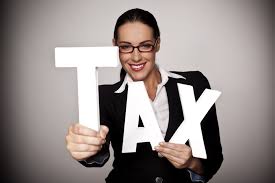 If you are looking for a tax agent or tax accountant in Adelaide, you want to make sure you find the right person with the proper qualifications and experience required for your tax filing needs. 
The term "tax agent" can refer to two different professions, one is a person who represents the government in investigation and collection proceedings to make sure citizens and businesses pay their taxes. The second meaning refers to a person who prepares taxes on behalf of someone else, offering professional assistance for people and companies who cannot or do not want to prepare their taxes on their own.  
So what is difference between a tax agent and a tax accountant? The Tax Practitioners Board sets the qualification requirements for tax agents (which may include non-accountants with industry experience). These requirements are designed to prevent cases where people pose as tax agents and do not prepare taxes properly because they do not know how, or they use their access to personal financial information for fraudulent purposes. 
Certified public accountants, tax attorneys, and certain other types of professionals can act as tax agents.  Many belong to professional organizations with their own certification programs and may use terms like "tax practitioner" or "tax preparer."  In these cases, people are only allowed to use a professional title if they are properly qualified.
But your decision of whether to engage the services of a tax accountant or tax agent depends on the outcome you wish to achieve. A good rule of thumb to consider when picking the right help with tax preparations is remembering that tax agents tend to mainly look back and focus on the history of work for a client along with completing forms for the tax office and other regulators following the proper processes and meeting the required standards. Accountants on the other hand are more focused on the business and planning for the future, along with taking care of compliance work. Accountants can advise on strategies to enhance profitability while minimizing taxation liability along with setting up superannuation funds or benefit plans, coordinate your business and personal tax returns, and purchasing or leasing business assets.
Both a tax agent and a tax accountant can help to support your business in different ways.  A tax agent may give advice about your liabilities, obligations and entitlements under taxation law and can deal with the Commissioner on your behalf in relation to tax matter.  Whereas, an accountant can further advise you on financial planning matters, including if you want to ensure you are operating your business in the most tax effective structure available. They can also provide ongoing advice on how to maximize your profits while minimizing taxes.
Taxation can be a complex topic, and you want to make sure your business is being serviced by a professional, knowledgeable tax agent or tax accountant in Adelaide. By engaging a professional to help with our taxation needs, you can help to ensure you businesses path to success.