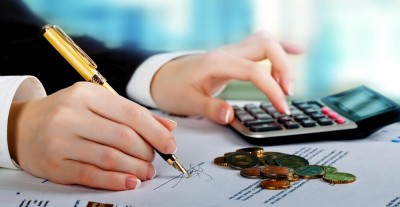 Regardless of whether you're a large corporation or a small business, there is no room for error when it comes to bookkeeping. Even the smallest mistakes in payroll, budget management, or tax information, can lead to complications, lawsuits and a loss of income. That's why the best solution is to seek the services of a professional bookkeeper.
There are a variety of accounting firms throughout Adelaide that you can entrust to manage your financial and business needs. A bookkeeping service is especially useful to businesses that are just starting out because it will alleviate much of the stress and disorganization that comes naturally when a business is new.
A bookkeeper will use the data and tracking methods you started implementing to keep a record of your financial activities. The last thing you want to do is to handle it yourself and risk costly taxes due to a simple data entry mistake that could have been prevented.
Essentially, bookkeeping services are useful when you don't have a good idea on how to manage your finances, payroll, or taxes. They're knowledge of tax laws are extensive and can help you to avoid being audited and forced to pay a hefty fine. Some bookkeepers can even analyze your company's expenditures and create a report of where your money is actually going. This will help you to figure out if there are any unnecessary costs that you can do away with to save more money.
Using a professional gives you and your co-workers the peace of mind that the financial data that is being examined remains confidential, especially if the bookkeeper uses outsourcing services to complete the work.
Some bookkeepers would agree that the age of QuickBooks has come and gone. This is especially true in Australia. So what replaces it? Specialists have been using MYOB to manage small businesses payroll services, track inventory, business management, GST accounting and BAS preparation. MYOB allows you to import accounting data from both Microsoft Word and Excel. It is also useful if your company conducts business with Mac and PC computers. One of the main drawbacks of QuickBooks is that it only works with PC. The last thing you need is for one department to have an issue extracting inventory, accounting or payroll data solely because the program is incompatible with your computer system. MYOB makes it easy for a bookkeeper to enter data from a client's bank account via the use of tabs and keystrokes.
You have bigger things to worry about like making money and running a company. So for an economically sound decision, leave the finances, payroll, and other accounting needs to a professional bookkeeper.