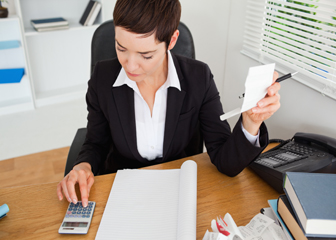 An accountant isn't just another service provider. They are trusted to manage your hard earned finances, and as such they need to be someone with whom you have confidence. If you live in the Adelaide area, choosing the right accountant to give this responsibility can however, be a difficult task. Depending on your personal and business needs you may be looking for someone who can help you with any of the following:
Taxation
Business Management and Restructuring
Auditing
Corporate Services
Superannuation
Litigation Support
MYOB Bookkeeping
BAS and Book-keep services.
Qualifications
Though qualifications aren't the be all and end all and a degree from a good university doesn't guarantee a professional service, it is a good starting point when you are looking for quality control. Remember that if the accountant has poor practice and it is your money that is used, it is you and not the accountant that is liable. An account registered with a recognised body is often referred to as a chartered accountant. Check to see if they hold an Australian or fully recognised overseas accounting qualification.
Insurance
You will want to have any insurance policies that are held between you and the accountant double checked by a third party. Make sure at the very least they have professional indemnity insurance so you can lodge a claim if things go wrong.
Experience
Is the accountant relatively new to this field or do they have experience? Remember, anyone can become an accountant, so university leavers with an accounting degree may be knowledgeable but could lack experience. Ensure the accountant or firm that choose has experience working with people or businesses in a similar situation to yours.
Budget
Before you begin searching for an accountant you should determine your budget. Having a clear understanding of exactly how much you're willing to spend can prevent you from wasting your time and help an accounting firm allocate you an accountant as efficiently as possible. Remember again that an expensive accountant doesn't necessarily mean that they are right for you, look for someone who you believe is a good investment, because if they are saving you more money then they are paying the difference in their fees.
Reputation
As with many private services, it is difficult to know how professional they are before you use the service. This is why word of mouth or internet reviews are the best option when evaluating reputation. If you are going local you should ask for references to similar jobs to the one that you will want.
Take your time when choosing an accountant because you should be looking for someone with whom you want to build a long term relationship. Don't rush the decision and don't be afraid of going elsewhere if you believe the partnership isn't working.