To put it simply, a business valuation is your business' report card. It is a comprehensive evaluation of the business' cumulative worth, from the tangible assets to the intangible community contributions and intellectual property of your staff. While valuations are typically associated with the sale of a business, they are in fact incredibly helpful no matter what stage of growth, turnover or size your business is in.
So rather than seeing a valuation as a report card for the end of your time, you should start to think about what it can offer you on an annual basis. The end of the financial year is a great time to have a valuation done. Not only will your accountant have all the paperwork out already, it will also set you in good sights for the upcoming financial year.
A business valuation is a snapshot of your business in current time. It takes into account the industry climate, your legal structures, your financial history and more.
Here's what you can do with your valuation report: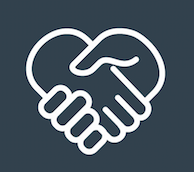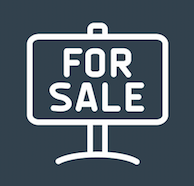 1. Attract Investment
When you have a formal valuation you know exactly where your assets lie. When opportunities for investment, whether that be in the form of equity injection or partnership deals. You the business owner, can jump at the opportunity, or intelligently negotiate the best deal.
2. Expansion
If you have big dreams for your business, you need solid, informed plans. The best way to create plans is to comprehensively understand your business and your industry. A thorough valuation will give you a snapshot of both. Not only can you create plans, but consistent valuations will make getting financial investment easier.
3. Exit Strategy Implementation
If your plan is exit the business once it has reached the goals you set out to achieve, then no matter what strategy you have in mind, you need a plan. For a successful plan to be implemented you need comprehensively understand your business. A valuation gives you just that. It's the perfect starting off point. The historical information provided by annual valuations can even help you plan down to the exact timing of your exit.
4. Retirement
Are you cultivating and nourishing your business for it to become your nest egg for retirement? Then valuations in the years leading up to your planned retirement will ensure you get out everything you put in.
5. For the Future Unknown
Divorce, auditing, legal disputes, personal loss and death aren't talked about very often. And they can be hard to discuss. However, ultimately, they can affect you and your business, in the blink of an eye. Annual valuations are used in all matter of personal areas, from estate valuations for Will's, to personal wealth valuations in divorce cases, and illustrate legal compliance should the business be audited by the Government.
6. Personal Insurance
Just like the examples above, a valuation can be used for all manner of official legal situations. One of the most useful is in the arrangement of life insurance for the partners in the business. If estate divisions and settlements in the case of death, the partners share in the business will be paid out to their family. Having an up to date valuation will give the grieving family one less thing to worry about.
As we can see, business valuation reports have a number of practical and important applications. We'd even dare to say that a valuation of your business, will add value to your business!
For more information on business valuations, your compliance responsibilities, book keep and much much more, for your Adelaide business. Contact the expert team at MC Chartered Accountants, Adelaide.