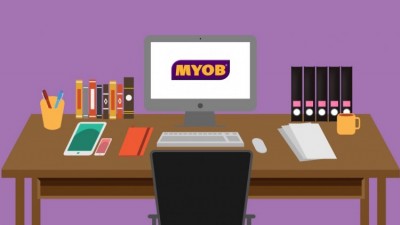 Time is money for any business and bookkeeping is a highly effective way of saving both time and money in a business. No business can run efficiently if they have boxes filled with receipts. Having a computerised accounting setup can increase the efficiency of any business, no matter how big or small. MYOB bookkeeping is a fast, accurate and cost effective way of keeping your business accounts in good health. This software is equally useful for SOHO businesses as it is for large multi-national companies. The level of speed, discretion, confidentiality and efficiency offered by this software can help any business in improving its operations.
Important Features of MYOB Bookkeeping
Updating sales invoices and taking printouts is very easy
Customers' accounts are automatically updated in sales ledger
General ledger is updated automatically
All the invoices of suppliers are recorded properly
All the records of stocks are maintained properly
You can easily integrate business database with accounting program
All the calculation regarding payroll and other associated entries is done automatically
How MYOB Bookkeeping Works
There are basically three types of bookkeeping options that are available:
On-Site Solution: The consulting and bookkeeping is performed after setting up MYOB in your office. Usually bookkeeping is performed once a week, fortnight, month, quarter, or whenever you need it.
Off-Site Solutions: Information is collected from your office and all the necessary work is performed in the office of the MYOB bookkeeping service provider.
Electronic Solutions: All the needed information for the proper maintenance of records is taken from your office via internet and the bookkeeping task is performed at the office of your service provider. You get full-time assistance on phone, via internet, etc. It is easy to access all your data and your get no problems as long you have a reliable internet connection.
Benefits of MYOB Bookkeeping for Various Businesses
The most prominent benefit of MYOB bookkeeping over others is the flexibility in solutions offered by it. Depending upon the business type there are solutions that vary on the level of services, ease of access, and of different cost levels. Therefore, all the businesses no matter how large or small operations they might have, MYOB bookkeeping can offer most efficient solutions.
Helps in Managing Payrolls
This software helps immensely all kinds of business owners, as it simplifies the process of managing payroll. Therefore, any firm can utilise this software to accurately compute the salary of all their employees.
Due to computerisation of the bookkeeping process you can save plenty of time, which you were otherwise spending in maintaining all the records. Therefore, you have more time to concentrate on making plans for improving the productivity and efficiency of your business.
This software can help you in calculating exact amount of tax for employees and total tax dues for the government. Proper calculation of tax is tricky sometimes, but it's very important to save yourself from many future problems.
MYOB bookkeeping is highly beneficial for all kinds of business and the benefit it offers have long lasting implications on the growth of that business.